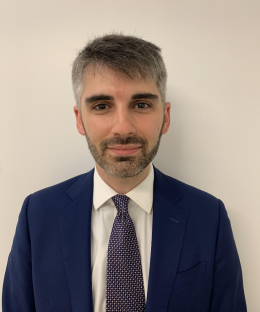 Brian Holbrook is a Supervising Attorney at the New York City Commission on Human Rights, where he supervises lawyers investigating and prosecuting discrimination complaints in housing and public accommodations. Previously, he served as Director of Vetting in the Mayor's Office of Appointments.
Before joining City government, Holbrook worked as a public defender at Brooklyn Defender Services Family Defense Practice, representing parents accused of child abuse and neglect in Family Court. In addition to litigating hundreds of cases to prevent family separation and abuse findings, Holbrook also helped coordinate a statewide coalition in support of reform legislation and testified before the New York City Council.
Holbrook was an associate at Grais & Ellsworth LLP, where he worked on complex mortgage-backed securities litigation in federal and state courts. He clerked for the Honorable Harris Hartz of the U.S. Court of Appeals for the Tenth Circuit. In law school, he interned for the ACLU of Michigan and the national ACLU's Center for Democracy. He has volunteered with the Rikers Debate Project as a facilitator of debate classes for people incarcerated in the jails at Rikers Island.
Holbrook received his J.D. from Yale Law School and a B.A. in Politics from Oberlin College.