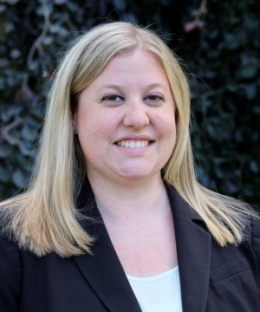 Brenna Strype is an Assistant District Attorney at the Queens County District Attorney's Office. Since January 2018, she has specialized in handling Domestic Violence Felonies including victim interviews, Grand Jury Proceedings, hearings and trials. Throughout her career in the District Attorney's office, she has prosecuted hundreds of violent felony cases including attempted murder, stalking, robbery, burglary and gun possession. Prior to her time working in the Domestic Violence Bureau, she worked in the office's riding program, whereby she was on call twenty-four hours a day to supervise lineups and draft search warrants for felony contraband in conjunction with the New York City Police Department.
Strype is an adjunct faculty member at St. John's University School of Law, where she coaches an externals mock trial team, preparing law students for competitions across the country by developing their trial advocacy skills. She coached the winning team at the 2017 Florida State University Copyright Law Competition as well as the finalists at the 2018 Quinnipiac University School of Law Criminal Trial Competition.
Strype earned her J.D. from St. John's University School of Law, where she graduated cum laude and was a member of the St. John's Law Review. She earned her B.A. from the University of Delaware, where she graduated with a double major in History and Political Science.