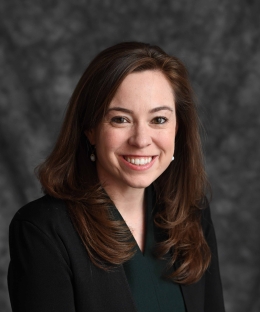 Amanda is an Assistant Attorney General in the Civil Rights Bureau in the Office of the New York Attorney General, where her practice includes a variety of civil rights litigation and investigation matters in education, employment, voting rights, and fair housing.
Prior to this role, Amanda was a Director of Legal Strategy & Policy at the Center for Public Research and Leadership, where she worked with public educational institutions and nonprofit organizations to further educational equity. She also worked as an associate at Davis Polk & Wardwell LLP, where her practice focused on complex litigation, regulatory enforcement matters, and pro bono cases involving education, family law, and criminal justice.
After graduating from law school, Amanda served as a law clerk to the Honorable Denny Chin of the United States Court of Appeals for the Second Circuit and to the Honorable Kenneth Karas of the United States District Court for the Southern District of New York. She began her career as a middle school English teacher in New York City.
Amanda received her J.D. from Columbia Law School, her M.S. in teaching at Pace University, and her B.A. at the University of Texas, Austin.