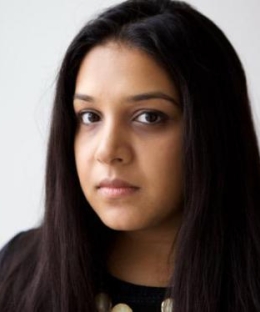 Akshaya is a Lecturer in Law at Columbia Law School where she teaches a seminar on the Law and Practice of the United Nations and directs the United Nations Externship program, organizing experimental learning opportunities for about two dozen JD and LLM students every year. Akshaya has served as one of Human Rights Watch's principal representatives in New York for almost a decade and uses this experience to inform her law teaching. Akshaya is a member of Columbia's Public Interest/Public Service Council and is a member of the Berger Fellows Program Practitioner Advisory Board.
As a human rights advocate, Akshaya has a special interest in addressing the complex challenges presented by moments where collective action could help prevent mass atrocities. She currently oversees Human Rights Watch's crisis advocacy globally from its offices in New York where she's focused on Sudan, Syria, Democratic Republic of the Congo, Myanmar, Israel and Palestine and other situations of crisis and conflict. Akshaya travels extensively to support the organization's work on crisis and is passionate about taking an intersectional approach to crisis response and combatting climate change
Akshaya holds a JD from Columbia University and an LLM in human rights, conflict and justice from the School of Oriental and African Studies. She is a term member of the Council on Foreign Relations. She's frequently quoted in the press and has appeared as a legal commentator on CNN, MSNBC, PBS, BBC, Al Jazeera and many other international outlets. She's written opinion pieces published in the New York Times, Washington Post, NY Daily News, Newsweek, and Time magazine, among others. She lives in Pennsylvania with her husband, two children and dog.