Meet the Pathways Program Fellows.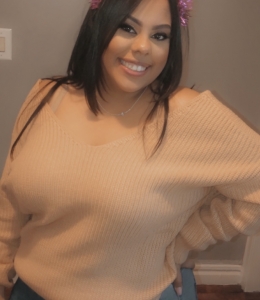 Catherine Araujo Fernandez
Catherine is a first-generation American from Washington Heights. She graduated from CUNY New York City College of Technology with a bachelor's degree in legal studies. Catherine has served as the supervising paralegal for a small personal injury firm in the Financial District for nearly ten years. There, she engaged in legal research; prepared attorneys for trial by drafting pleadings, motions, and witness lists; and assisted in gathering evidence for trial. The daughter of two immigrants, Catherine is passionate about the law and would like to become an immigration attorney to give back to her community and help others achieve their dreams of becoming legal citizens.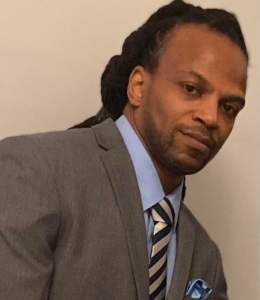 Aundray (Jermaine) Archer
Jermaine is a Harlem resident. While incarcerated for 22 years, he studied the law and completed Columbia University's courses as a Justice in Education Scholar. After being wrongly convicted, sentenced, and imprisoned by the criminal penal system, Jermaine recognized that laws are merely words that carry power. As a result of learning the true power of words, he transformed from survivor of the system to agent-of-change, expanding his work as a sentence mitigation paralegal for the Legal Aid Society to include using art and words to simplify complex ideas, educate, and empower his community and bridge the gap between clients, attorneys, and community based organizations.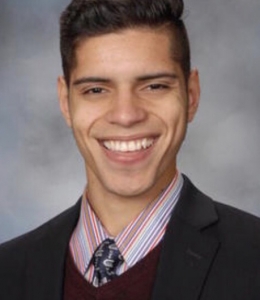 Pedro Ariel Dominguez
Pedro was born and raised in the Northwest Bronx and is the son of a proud, immigrant single mother from the Dominican Republic. During his undergraduate career at Notre Dame University, he worked for the University Writing Center; interned for UnidosUS, the nation's largest Latino civil rights advocacy group; and for the then-U.S. Rep. Eliot Engel's office. After graduating from UND, he worked for Housing Court Answers (HCA), a nonprofit that provides legal information to pro se litigants in New York City Housing Courts. At HCA, Pedro works at the Bronx housing court, advocating with tenants on the brink of eviction. He is a member of the Northwest Bronx Community and Clergy Coalition and the co-president of his building's tenant association. Pedro is interested in the fight to secure housing as a human right for all. He is also inspired by holistic approaches to criminal defense, a model of advocacy pioneered by public defender offices, which considers the intersection between the civil and criminal justice system.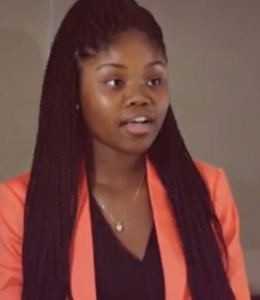 Jhordyne Donaldson
Jhordyne grew up in the South Bronx. She is currently a senior at Stony Brook University double majoring in economics and sociology. Living in the South Bronx, she became aware of the inequitable systems that negatively impacted people of color and other actions that affect their quality of life. Experiencing this from an early age, she desired to obtain a law degree in order to address the disparities. Jhordyne wants to become a civil rights lawyer to work to dismantle systems that were put in place to oppress marginalized communities. She would like to receive a joint degree in Public Policy Analysis (MPP) with a concentration on data analytics and law. She hopes that studying both the law and public policy will enable her to shape or change laws that are unfairly harmful to historically oppressed communities like her own.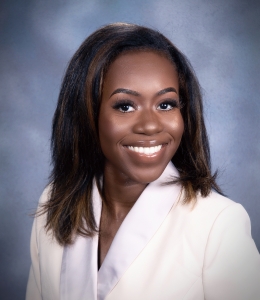 Randee Howard
Randee is a graduate of Columbia University's School of General Studies, where she received an undergraduate degree in urban studies. Prior to Columbia, she enlisted in the United States Navy as an aircraft electrician on helicopters to earn her educational benefits and afford higher education. Although born and raised in Chicago, Randee has a deep connection to the Harlem community. Her mother, an immigrant from Belize, migrated to Harlem in the 1970s to begin her family's American journey. A large portion of Randee's childhood was spent in the Harlem and Bronx communities where the majority of her family resides today. Randee is currently a Harlem resident and works in finance. Her life experiences have influenced her interest in immigration and military law, and she hopes to become a judge in either sector.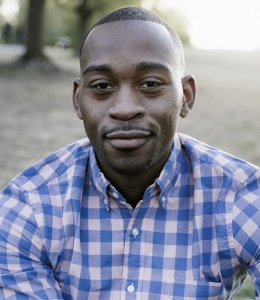 Xavier Ifill
Xavier is a graduate student at Columbia School of Social Work. He was born and raised in Brooklyn and is a Morehouse College graduate and a member of Omega Psi Phi Fraternity. Xavier is passionate about seeing the youth in New York City and beyond succeed at all levels. He currently leads an organization, E.D.G.E. Movement NYC, dedicated to the development of young men of color ages 11 to 17 through mentorship and service learning. There, he facilitates weekly group therapy sessions involving several men in recovery from substance abuse. Xavier is also actively researching and developing ways to tell the stories of Black men from a strengths-based perspective using extended reality technology. Xavier's true joy and fulfillment comes from being a husband to his wife, Elizabeth, and a father to his daughter, Phoebe. This fall, Xavier and Elizabeth will be welcoming the newest member of their family.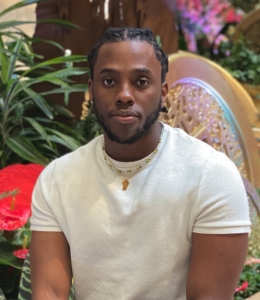 Ajani Jamieson
Ajani is a proud product of the Bronx. He is a senior at New York University and is majoring in Africana Studies. Ajani is interested in real estate law and combating policies such as redlining that have prevented Black people from buying homes. He would like to assist Black people in the process of homeownership to resist gentrification and preserve the culture in neighborhoods. Ajani enjoys reading African American history, indulging in African American art, writing poetry, and thrills such as skydiving and roller coasters.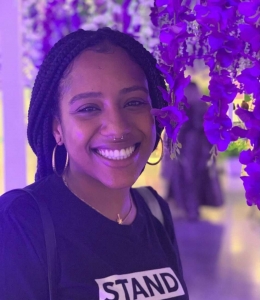 Yanelis Martinez
Yanelis was born in the Dominican Republic but has lived in Washington Heights for over a decade. She graduated with a B.A. in politics, economics, and law from SUNY College at Old Westbury. In 2015, Yanelis was named one of the Victory Fund Congressional Interns and was able to work on legislation impacting queer and immigrant communities in America. Following the internship, Yanelis traveled to the Dominican Republic to work on political trainings for members of the LGBTQ+ community, help identify anti-gay campaigns being promoted on the island, and conduct research on the impact of the conversion therapy camps. Yanelis serves as executive director of Jovenes MB, a nonprofit organization that she co-founded in the Dominican Republic that works with young people and marginalized communities. She also works for Color of Change as an executive assistant on their Talent and Development team and volunteers with Planned Parenthood and Alloy.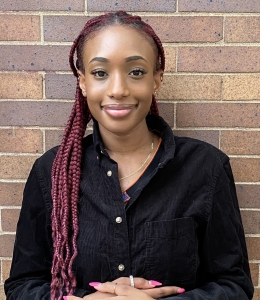 Fatoumata Nimaga
Fatoumata was born and raised in the Bronx and is the daughter of first-generation, Malian-Muslim immigrants. She obtained a bachelor's degree in history at CUNY York College. While studying history, she developed a passion for law. Growing up around many challenges, she envisioned the pursuit of a legal career would be her weapon to fight against the injustices and systemic oppression in her community. Fatoumata intends to pursue a legal career centered on social justice.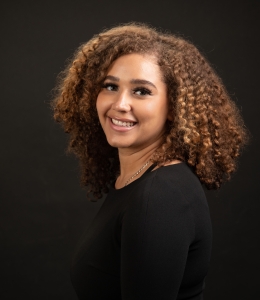 Ivy Nunez
Ivy is a native of Washington Heights. She is a third-year graduate student at New York University's Robert F. Wagner School of Public Service, pursuing her master's degree in public administration with a specialization in political action and advocacy. During her time at NYU, Ivy has had the opportunity to partner with an organization called Popular Democracy, where she was able to join efforts to repeal the remnants of the 1994 Crime Bill in Chicago. Ivy received a B.A. from Hunter College where she majored in political science. Currently, she serves as an analyst at Goldman Sachs in their Global Markets division. Ivy hopes to apply her experiences in government, nonprofit, and business to gain a more thorough understanding of the law and ways that she can make a fruitful impact.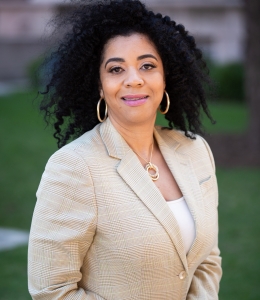 Tanya Pierce
Tanya is an active member of the Harlem community. She received a bachelor's degree in criminal justice from John Jay College and an MBA. from Centenary University. Since her release from the Bureau of Prisons in 2017, Tanya has been actively involved in several Columbia University programs. She completed Columbia's Paralegal Pathway Initiative and Justice Through Code programs, was a Beyond the Bars Fellow and a Justice in Education Scholar (which published her first piece), and volunteered with The Confined Arts Language Conference. She has also worked with Exodus Transitional Community in Harlem in the Rikers Release Program and continuously volunteers to give meals to the homeless in Harlem on the weekends. Tanya intends to pursue a career in public interest law. She would like to work with local and national officials, advocating about the lack of pardons for incarcerated women.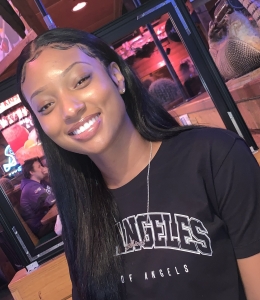 Alicia Scott
Alicia is from the Bronx and graduated summa cum laude from Buffalo State College in 2020 with a B.S. in criminal justice and a minor in sociology. Alicia is a first-generation Jamaican-American and is passionate about pursuing a career in both prosecution and child advocacy law. While matriculating in Buffalo, Alicia worked with children with special needs and mentored fellow students as a resident assistant and student advisor. She also enjoys running, reading, and playing chess during her spare time.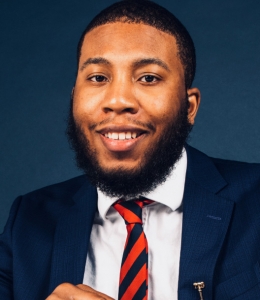 Sharod Smalls Jr.
Sharod is from the Bronx. He recently graduated cum laude from Morehouse College in Atlanta with a major in communication studies and a minor in Africana studies. Sharod is the first in his family to graduate from a four-year institution and to pursue a legal education. At Morehouse, Sharod served on the Morehouse-Spelman Pre-Law Society executive board as recruitment chair and vice president. He also contributed to the Morehouse Maroon Tiger Newspaper as a staff writer and completed a year-long leadership development certification program hosted by Morehouse Student Services. Sharod currently works at the Clayton County Child Welfare Services as a social service specialist. He plans to use this experience in his pursuit to become a family court judge. In addition, Sharod is currently seeking ways to inspire and support minority youth in Harlem and the Bronx that dream of continuing their education. Giving back to his family and community is his top priority.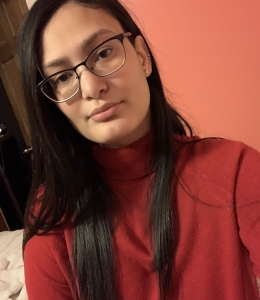 Ivana Sosa
Ivana was born and raised in Spanish Harlem. She is a first generation Dominican-American and first generation undergraduate student. Aftering graduating with a B.A. in political science and Spanish from the University of Massachusetts Amherst, she now works as a data coordinator for the YWCA of Western Massachusetts. In this role, she collects research data for a federal grant research project involving HIV prevention and intervention. Ivana is interested in pursuing immigration or family law. She would also like to start a nonprofit organization to help underrepresented communities enter the legal profession by offering tutoring services and mentorship to those preparing for the law school application process.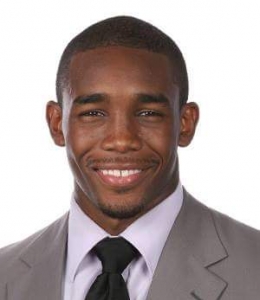 Prince Sundiata Guerra
Prince is a Harlem native. He received a degree in electrical/mechanical engineering technology from the Rochester Institute of Technology. Currently, he is a superintendent of buildings at Westchester Community College. In this role, Prince is responsible for implementing the school board's vision and ensuring that the campus is safe at all times for students, faculty, and staff. Prince notes the changes that have occurred to Harlem resulting in the commercial displacement of previously locally-owned businesses. He aims to use a legal degree to create educational programs for the community and help foster an environment in which native Harlem residents can revitalize the community themselves and take control of their neighborhood. Outside of work, Prince enjoys sports, music, artistic expression, and mentoring youth.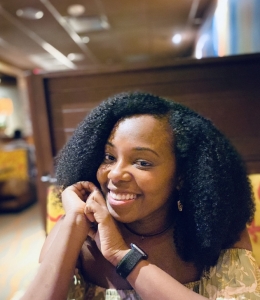 Shanice Williams
Shanice was born in Jamaica and raised in Florida, but her heart and soul reside in the Bronx. She received her bachelor's degree in psychology from Lehman College, where she previously worked as a tutor assisting her fellow college students. Afterwards, she served as a corps member for Teach for America in New York while receiving a M.A. in teaching at Relay Graduate School of Education. She currently teaches first grade special education in the Bronx and aspires to practice educational law. In this role, she witnesses the disparity in education for predominantly low-income, Black and brown communities. She would like to use her legal education to bridge the gap and to implement specific laws that will guarantee special education students and teachers their rights, as well as address their needs inside and outside of the classroom. Shanice has a big extended family, a son, and a fiancé. She loves spending her free time with her family and reading.