Meet the Pathways Program Leadership Team.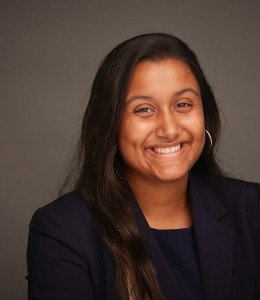 Iris Carbonel Estepan
Iris Carbonel Estepan '22 is from Boston, MA. She graduated from New York University in 2019, where she created her own individualized concentration titled Social Justice, Power Structures, and the Politics of Race and minored in French. At Columbia, she served as president of Columbia Law's First Generation Professionals. Iris is also a staff editor on the Columbia Journal of Race and Law and an active member of the Black Law Students Association and the Latinx Law Students Association. She is interested in racial and economic justice, immigration, and community organizing.
As a first-generation immigrant, the first in her family to attend college in the United States, and the first to attend law school, Iris understands the many hurdles that exist on the road to law school, particularly for low-income students of color. Her difficulties with LSAT preparation, affordability of law school applications, and lack of knowledge around law school admissions made the process of applying to law school incredibly daunting and overwhelming. 
Access to law school remains incredibly exclusive, and Iris is hoping that through the Pathways Program, those who have been historically barred and marginalized from this profession will have the space to find a seat at these tables. More importantly, she hopes that the program will expand the notion of not only what a Columbia Law student can and should look like but also what a lawyer can and should be. Iris is also a firm believer that institutions have a social responsibility to their surrounding communities and, therefore, Columbia Law should be reinvesting in and empowering the communities it occupies.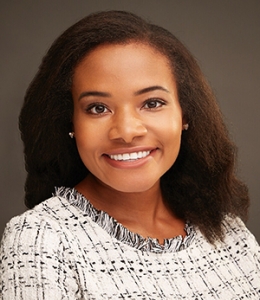 Stephanie Nnadi
Stephanie Nnadi '22 is from Columbus, Ohio. She graduated summa cum laude from the Ohio State University in 2019 with a double major in political science and psychology and a minor in criminal justice. Stephanie is a first-generation Nigerian American and a first-generation law student. At Columbia, she served as mentorship chair for First Generation Professionals, secretary/treasurer of D.C. Law Students, a research assistant for Professor Elizabeth Scott studying juvenile justice regulation, and as a student attorney in the Community Advocacy Lab clinic. She is a staff editor on the Columbia Law Review and a Public Interest/Public Service Fellow. Stephanie is also an active member of the Black Law Students Association and Empowering Women of Color.
Prior to law school, Stephanie spent time working in local, state, and federal government. During this time, Stephanie witnessed the lack of diversity and opportunities for low-income communities and people of color to participate in our government institutions. She sought to change this state of disengagement. Stephanie's desire to encourage the full participation of marginalized groups in elite spaces spurred her to attend law school and is the same motivation behind the Pathways Program. Since coming to Columbia Law School, Stephanie has experienced the same lack of diverse experiences and voices incorporated into her legal education. It is her hope that the Pathways Program will not only expand law school access to traditionally underrepresented groups but also diversify the legal profession.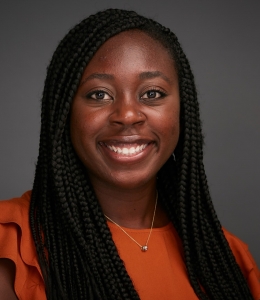 Stacy T. Okoro
Stacy T. Okoro '22 is from San Jose, California. She graduated from California Polytechnic State University—San Luis Obispo with a major in political science and a double minor in psychology and ethics, public policy, science and technology. Before law school, Stacy worked as an intellectual property legal assistant at Sheppard, Mullin, Richter & Hampton in Palo Alto, California. This past summer, Stacy was an intern in the Office of General Counsel at the Federal Communications Commission. At Columbia Law, Stacy was also the conference and gala co-chair for Empowering Women of Color, an editorial staff member for Columbia Journal of Law and the Arts, and an extern with the Knight First Amendment Institute. She is also an active member of the Black Law Student Association, Latinx Law Student Association, and the Society for Law, Science, and Technology. Stacy is passionate about privacy, data security, and surveillance, especially as it relates to the impacts of emerging technologies on Black and Brown bodies.
Growing up in a low-income, predominantly minority, and immigrant community, Stacy witnessed how the lack of information, opportunity and resources could really work against individuals trying their best to succeed. After arriving on Columbia Law School's campus in 2019, much of the same sentiments Okoro felt while growing up resurfaced once again, and she was disappointed to see that so few individuals from the school's surrounding community were on campus.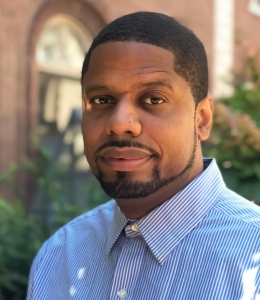 Jay Holder
Jay Holder is a formerly incarcerated native of Harlem and graduate student who despite growing up less than 2,000 feet from Columbia University's campus, did not have an opportunity to matriculate until he was sitting approximately 30 miles away in Columbia's prison classroom at Sing Sing Correctional Facility. It is this lack of access for members of the Black and Brown community that drives his work of ending racial disparities in sectors such as higher education. 
Today, Jay is the director of the National Executive Council (NEC) at the university's Center For Justice, which supports communities simultaneously impacted by poverty and incarceration. The Center For Justice is the only center at any university co-led by formerly incarcerated scholars. The NEC promotes neighborhood wellness by bringing together neighborhood, business, and government leaders to co-design community-centered "programs & policies" around education, arts, economic mobility, and civic engagement. We use an ecological approach to promote personal, community, and social change that supports life-long healthy development by building new kinds of public-private partnerships that respond to a "community's expressed needs." The NEC works by mobilizing local and national executives to collectively solve different challenges identified by neighborhood stakeholders.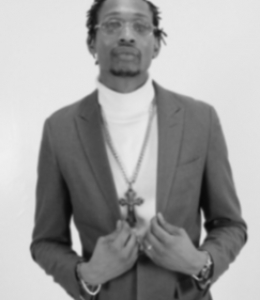 Pastor Isaac Scott
Pastor Isaac Scott is a formerly incarcerated and award-winning social impact multimedia artist and human rights activist. He is a fellow at the Center for Institutional and Social Change at Columbia Law School and founder and lead artist for The Confined Arts at the Center for Justice at Columbia University, where he spearheads the promotion of justice reform through the transformative power of the arts. His research at Columbia investigates social and institutional methods of dehumanization in the carceral system to decrease punitive triggers in the U.S. criminal justice system. Pastor Scott's passion for equal human rights runs deep and comes as a result of being directly affected by the criminal justice system and its disenfranchising nature. Since returning to society in 2013, he's combined fine art, graphic design, and film and media to counter the existing negative narratives of people in prison and of those formerly incarcerated and directly impacted. Through The Confined Arts, Pastor Scott has organized art exhibitions, poetry performances, and storytelling projects to interrogate and bring about awareness around several important issues, such as juvenile justice, solitary confinement, prison conditions, the rising rate of women in prison, and the media's role in shaping public perception. 
As a result of the impactful work of The Confined Arts, Pastor Scott received the 2018, 2019, and 2020 Change Agent Award from the School of General Studies at Columbia University, where he currently studies visual arts and human rights as a Justice in Education Scholar. Today, Pastor Scott holds the esteemed title of Associate Pastor at God's Touch Healing Ministry, located in East Harlem, where he serves on Manhattan Community Board 11 on the nomination of City Council Bill Perkins. Pastor Isaac understands the healing power of the arts; it holds the power to transform both the artist and the audience. He also believes that art, in every form, can and does, effectively change perceptions and conquers stigma. Through his own lived experience, Pastor Scott personally understands the need for realistic representations of individuals, like himself, convicted of a crime in the past. Pastor Scott has dedicated his life to using his creativity, in every way possible, to continue educating and promoting change.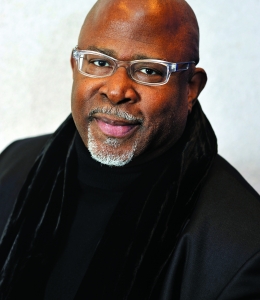 Professor Kendall Thomas
Kendall Thomas, Nash Professor of Law, is a scholar of comparative constitutional law and human rights whose teaching and research focus on critical race theory, legal philosophy, feminist legal theory, and law and sexuality. Read his full bio.