Section 001 Information
Instructors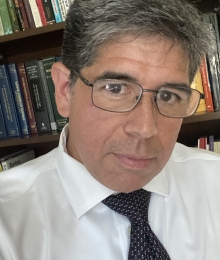 Cliff Villa
Visiting Professor of Law
Section Description
Theory and practice in environmental justice begins with recognizing that environmental harms (e.g., waste disposal and water pollution) are often distributed inequitably, with disproportionate impacts experienced by racial minorities, indigenous peoples, low-income and immigrant communities, and other population segments. This course will examine the evidence and various bases for these disparate impacts and also seek solutions grounded in law, policy, or practice. Throughout the semester, we will discuss readings, engage with guests, conduct individual research, and learn from each other as we become stronger advocates for communities with concerns for environmental justice.
School Year & Semester

Spring 2023
Location

JGH 304
Schedule

Class meets on

4:20 pm - 6:10 pm
Points

2
Method of Evaluation

Paper
J.D Writing Credit?

Minor (automatic)
Major (only upon consultation)
LLM Writing Project

Automatic
Writing Credit Note

JD Minor Writing Credit is awarded automatically upon successful completion of the course. JD Major Writing Credit available upon consultation with instructor.
Course Limitations
Instructor Pre-requisites

None
Instructor Co-Requisites

None
Recommended Courses

Environmental Law
Other Limitations

None