Fall 2022 Academic Scholars
Fall 2022 Academic Scholars
Read about this year's academic scholars.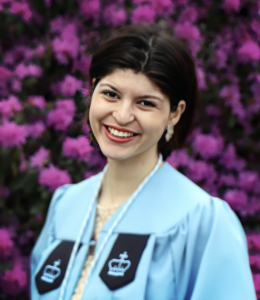 Makena Binker Cosen '25
Makena Binker Cosen grew up in Canada, Argentina, and the United States. She graduated from Columbia College in 2021 with a B.A. in History and a Special Concentration in Public Health. Her senior thesis focused on the early history of the U.S. Copyright Office. After graduating college, Makena worked at an oral history archive exploring the evolution of business leadership in Africa, Latin America, the Middle East, and South Asia. She aspires to a career in copyright, entertainment law, and academia. In her free time, she enjoys listening to music and walking the city with friends. She is fluent in Spanish and French.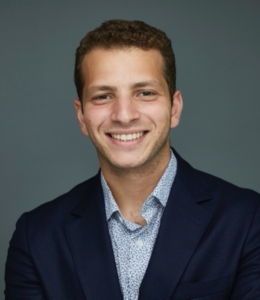 Ramzie Fathy '24
Ramzie Fathy is from Knoxville, Tennessee, and completed his undergraduate degree at Princeton University. While at Princeton, Ramzie researched the role of judges from a comparative perspective. He wrote his thesis on how the Constitutional Courts of Colombia and Germany understood their institutional role in the face of the expansive powers they are granted through their respective constitutions and further identified legal tools the courts used to bridge the gap between judicial and legislative supremacy. While at Columbia Law School, Ramzie has been a Summer Associate at Jones Day in Miami,FL as well as a Law Clerk at the ACLU of Florida, working on their voting rights litigation. This year, Ramzie will be serving as a research assistant to Professor Jamal Greene, an extern at the U.S. Attorney's Office for the Southern District of New York, and as a Staff Editor on the Columbia Law Review. Ramzie hopes to author pieces this year about election law, state constitutions, and administrative law. Ultimately, Ramzie currently plans to pursue a career in election law.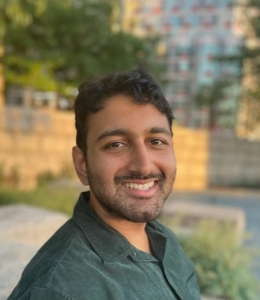 Sohum Pal '25
Originally from California, Sohum Pal completed his Bachelor's and Master's in History at Yale University in 2020. He is now pursuing a dual JD-PhD in the History program at Columbia concentrating on Atlantic history. Pal's research interest brings together legal history with the methods of Black Studies to narrate the longue durée of how trans-Atlantic slavery was foundational to the development of the contemporary system of securitized finance, and how those roots continue to assert themselves in the present through the ongoing precaritization of Blackness as a category of risk. Outside of the classroom, Pal is a freelance book critic focusing on feminist and anticolonial approaches to philosophy, history, and literature. He spends time watching movies at Film Forum, walking around the fabulous Noguchi Museum and MoMA PS1 in Long Island City, and cooking for friends.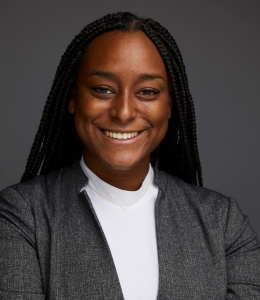 Zakiya Williams Wells '24
Zakiya is interested in exploring democratic and legal reform to the traditional tenets of business and financial law. She is also interested in how the law and legal theory governing borders and sovereignty shape social and financial relations. Zakiya is originally from Long Island, NY and attended the School of Industrial and Labor Relations at Cornell University where she graduated with her bachelors in 2017. While at Cornell, she conducted research into consular advocacy and protections for migrant workers while exploring intellectual inquiry and self-governance as a Telluride Scholar. Prior to coming to Columbia, she worked as a corporate paralegal at a law firm for four years.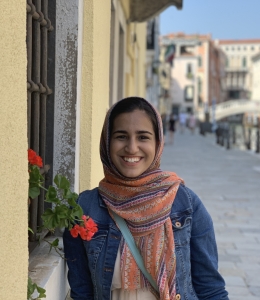 Shireen Younus '24
Shireen Younus is from Baltimore, Maryland. She graduated from Harvard College in 2020, where she studied Government and Comparative Religion. Shireen is interested in constitutional and comparative law, particularly the relationship and interaction between constitutions and the people they govern. She is particularly interested in how constitutions impact and respond to those who they were not primarily made for, especially religious and political minorities. In college, Shireen explored these interests through an undergraduate thesis that, using the country of Pakistan as a case study, assessed how Islamic politics can disenfranchise Muslim minorities. Shireen is excited to continue researching and learning through the Academic Scholars program at Columbia Law School.