S. The Constitution, Inequality, and Political Economy
Course Number

L8987
Curriculum Level

Upperclass
Areas of Study

Constitutional Law, Racial, Economic, and Social Justice
Type

Seminar
Additional Attributes

New Course
Section 001 Information
Instructors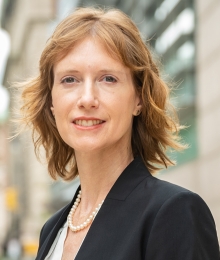 Kate Andrias
Patricia D. and R. Paul Yetter Professor of Law
Section Description
This advanced constitutional law seminar will focus on the Constitution and its relationship to questions of political economy. We will ask how the Constitution and constitutional doctrine have contributed to economic and political inequality and their racial and gender dimensions; to what extent the Constitution empowers, or requires, the government to remedy such problems (or should be understood to do so); how constitutional structure, including federalism, separation of powers, judicial supremacy, Article V, the Senate, and the Electoral College, shapes the political and economic order; and whether using constitutional law to address problems of economic and political inequality is even a worthwhile project. Readings will be a mix of caselaw and academic writing. For some sessions, we will be joined by authors of the scholarship we read and will follow a workshop model. Topics may include slavery and reparations; constitutional battles about labor and workers' rights; the constitutional protection of social welfare rights, including education and housing; property rights; the state action doctrine and debates about negative versus positive rights; and the relationship between judicial supremacy and problems of inequality and democracy. Throughout, we will engage broader questions of constitutional theory. Although our primary focus will be domestic, we will consider how other countries deal with these issues.
School Year & Semester

Spring 2022
Location

WJWH 416
Schedule

Class meets on

4:20 pm - 6:10 pm
Points

2
Method of Evaluation

Paper
J.D Writing Credit?

Minor (automatic)
LLM Writing Project

Upon consultation
Learning Outcomes
Primary

Gain capacity to think critically about the relationship between constitutional law and inequality.
Gain understanding of the influences of political institutions and social movements in law and of the historical development of law and legal institutions.
Secondary

Improve ability to write critically and to engage with and critique legal texts.
Improve ability to engage in doctrinal analysis, including close reading of cases and precedents, and application to facts
Course Limitations
Instructor Pre-requisites

Constitutional Law
Instructor Co-Requisites

None
Recommended Courses

None
Other Limitations

None