S. Congressional Oversight - Past, Present, & Future
Course Number

L8253
Curriculum Level

Upperclass
Areas of Study

Administrative Law and Public Policy, Criminal Law and Procedure
Type

Seminar
Additional Attributes

New Course, Experiential Credit
Section 001 Information
Instructor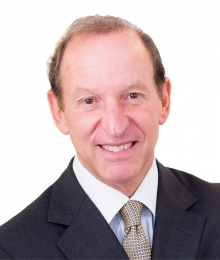 Abbe D. Lowell
Lecturer in Law
Section Description
After briefly reviewing the historic basis for the function of congressional oversight, the course will review and discuss the sources and applications of congressional powers and tools for oversight; constitutional, statutory, rule and other limits to the power of Congress to conduct oversight; the rights and duties of those subject to congressional oversight; parallel proceedings when oversight occurs with criminal or federal agency investigations; and study special oversight functions, such as impeachment and special commissions. Classes will involve reviewing actual congressional oversight investigations and hearings (e.g., Teapot Dome, House Unamerican Affairs Committee, Watergate, Clinton Impeachment, Trump Impeachments, 9/11 Commission) and the legal, strategic and ethical issues raised in those proceedings. When appropriate, there will be a guest or two (e.g. Member of Congress, subject of an oversight inquiry). 
School Year & Semester

Fall 2021
Location

JGH 546
Schedule

Class meets on

2:20 pm - 4:10 pm
Points

2
Method of Evaluation

Paper
J.D Writing Credit?

No
Writing Credit Note

JD Minor Writing Credit available upon consultation with instructor.
Course Limitations
Instructor Pre-requisites

None
Instructor Co-Requisites

None
Recommended Courses

None
Other Limitations

None