S. Entrepreneurship
Course Number

L8245
Curriculum Level

Upperclass
Areas of Study

Commercial Law and Transactions, Corporate Law and Transactions, Legal Profession and Professional Responsibility
Type

Simulation
Additional Attributes

Experiential Credit
Section 001 Information
Instructor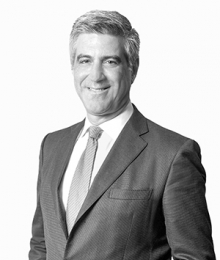 Jay Rand
Lecturer in Law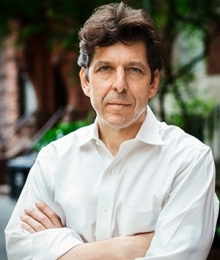 Owen Davis
Lecturer in Law
Section Description
This seminar course aims to give students a client-focused legal and business perspective on working with high-growth entrepreneurial ventures. Students in the course will gain unique insight into the entrepreneur/attorney relationship not only by exploring legal issues but through a series of exercises in which students will place themselves in the shoes of the entrepreneur by working with ideas for new businesses within a guided framework.

The course will cover the key legal issues that factor into the creation and development of an emerging growth company, such as formation, structuring, equity allocations, intellectual property considerations, commercial relationships and financing. In order to better understand the process of the evolution of a startup, the study of legal issues will be integrated with an examination of the key business concepts that are relevant to creating a high-growth, high-impact company. Students will be directly involved in brainstorming new ideas that they generate themselves, and will learn how to test the basic viability of those ideas. After an idea is developed, students will be exposed to business concepts such as customer discovery, market sizing, pricing, competition and distribution, and will work towards finding a scalable, repeatable business model, and develop the idea into a company. We will also study financing strategies and the financing process, and dive deeply into the process of raising capital at different stages of the venture's development, again with a focus on the common approaches for financing high-growth ventures.

Course requirements include imagination, flexibility, courage and passion. The coursework will include intensive team projects, weekly assignments, fieldwork and weekly readings. Students will apply their legal skills through individual and group drafting exercises, case discussions, mock negotiations and role playing. By the end of the semester, students will be comfortable building a company blueprint and final investor pitch. There is a pre-assignment due during the first class. Grades will be calculated based on weekly individual and group assignments, class participation, the final team project, and a take home exam.

Instructors will select students from the waitlist.
School Year & Semester

Spring 2022
Location

WJWH L104
Schedule

Class meets on

6:20 pm - 8:10 pm
Points

2
Method of Evaluation

Paper and Exam
J.D Writing Credit?

No
Learning Outcomes
Primary

Enable students to develop an understanding, from the client's perspective, of the process of developing a fast-paced, high-growth venture;
Provide basic tools and knowledge that would enable an attorney to function as part of a team providing the client with not only legal advice but value-added business advice;
Study in depth the process of raising capital and negotiating financing terms.
Course Limitations
Instructor Pre-requisites

Corporations
Instructor Co-Requisites

None
Recommended Courses

None
Other Limitations

None