Mediation Clinic
Course Number

L9239-CLN
Curriculum Level

Upperclass
Areas of Study

Civil Procedure and Dispute Resolution, Clinics, Externships, and Experiential Learning, Legal Profession and Professional Responsibility, Racial, Economic, and Social Justice
Type

Clinic
Additional Attributes

Experiential Credit
Section 001 Information
Instructors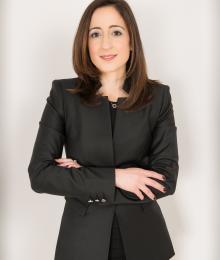 Alexandra Carter
Clinical Professor of Law
Section Description
(Writing credit available by arrangement with the professor)

(4 clinical pts; of the 7 credits, 4 are graded and 3 are credit/no credit)

One LL.M. with specific interest in mediation and ADR may be admitted to this course by permission of the professor.

This clinic is designed to give students the opportunity to develop their problem-solving and conflict-resolution skills; to examine the circumstances in which mediation is an appropriate form of dispute resolution; and to explore the role of the lawyer in mediation, either as mediator or as counsel to a client considering or participating in mediation. Students will mediate cases throughout the semester. Settings are likely to include Safe Horizon in Manhattan and Brooklyn, Manhattan and Brooklyn Civil Courts, Harlem Small Claims Court and IMCR in the Bronx. Students may also handle federal sector EEOC cases and conflicts between members of the Columbia Community.

In preparation for their work as mediators, students participate in an extensive program of simulations designed to build their skills as mediators and their capacity to critique and learn from their own work. Students receive individual feedback on both actual and simulated mediations.

Through readings and simulation exercises, students will also address policy and ethical issues raised by mediation (e.g., the role of law in mediation, the appropriate degree of confidentiality for matters raised in mediation, the mediator's responsibility for the fairness of the mediated agreement, the desirability of mandatory mediation).

A final paper or project, developed in consultation with the professor, is required.
School Year & Semester

Spring 2022
Location

JGH 807
Schedule

Class meets on

3:10 pm - 6:00 pm
Points

4
Method of Evaluation

Other
J.D Writing Credit?

No
Learning Outcomes
Primary

Mediation skills and techniques
Professional ethics and standards of practice for mediators
Role of law and policy considerations in mediation
Course Limitations
Instructor Pre-requisites

None
Instructor Co-Requisites

None
Recommended Courses

None
Other Limitations

None