P. Lawyer Leadership: Leading Self, Leading Others, Leading Change in Challenging Times - Project Work
Course Number

L8410-PRC
Curriculum Level

Upperclass
Areas of Study

Lawyering, Legal Profession and Professional Responsibility, Racial, Economic, and Social Justice
Type

Practicum
Additional Attributes

Experiential Credit
Section 003 Information
Instructors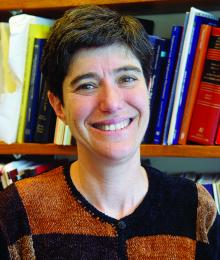 Susan P. Sturm
George M. Jaffin Professor of Law and Social Responsibility
Section Description
This Project Work course is the 2 credit required lab section for "Lawyer Leadership." It is the companion, field work component required alongside the Lawyer Leadership course. See Lawyer Leadership for the full course description and other course details.
School Year & Semester

Spring 2022
Location

JGH 908
Schedule

Class meets on

4:20 pm - 6:10 pm
Points

2
Method of Evaluation

Other
J.D Writing Credit?

No
Learning Outcomes
Primary

See goals listed under the Lawyer Leadership course.
Course Limitations
Instructor Pre-requisites

None
Instructor Co-Requisites

None
Recommended Courses

None
Other Limitations

Admission to the course is by application, available at the following link: https://forms.gle/QwX9FVnNJyn3QnvU6.