Section 001 Information
Instructors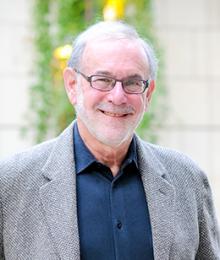 Ronald J. Gilson
Marc and Eva Stern Professor Emeritus of Law and Business
Section Description
The course will focus on the analysis of complex transactions and organizational design efforts. It is expected that that the course will be a mix of JD and LLM students from the Law School and typically some students from the Business School. The course has both positive and normative goals. We hope to learn more about the patterns of contractual governance that have emerged with respect to different types of transactions: How do parties order their commercial interactions? Perhaps more important, we hope to be able to build on that learning to teach how parties may more effectively govern their relations: How can professional parties order their commercial interactions to create value?

The course is composed of two parts. The first two-thirds of the course introduces students to the economic tools necessary to evaluate alternative contractual and organizational regimes, including transaction costs, information economics, risk sharing and incentives, property rights, and finance. We will apply that theory to understanding venture capital financing, organizational design through the lens of the original form and evolution of Visa and Mastercard, earn-out arrangements where the purchase price is determined by post-transaction performance of the business sold, and other structures.

The last third of the course will apply the tools developed in the first two-thirds to real transactions. The class will be divided into five teams, each of which will be assigned a real transaction and will be given the documents for the deal. Each of the five deals will be assigned two classes. In the first, the student team will present the transaction to the class. In the second, one or more of the parties who actually did the deal will present to the class. The goal is to give students the opportunity to test how the class approach corresponds to the way those who "did the deal" understood it.

A number of the transactions for fall 2021 will have a public interest/environmental orientation. The full list of deals is:

1. The organization and operation of a timber-based carbon credit exchange.
2. ENEL's (the large Italian oil company) green finance transaction comprised of a loan coupled with a currency swap whose rate depends on the extent to which each party meets specified sustainability milestones.
3. A complex corporate transaction.
4. A bio-tech/large pharma joint venture of the general sort used in a number the COVID-19 vaccine arrangements.
5. A tax-related multi-party solar power transaction.
School Year & Semester

Fall 2021
Location

JGH 102a
Schedule

Class meets on

4:20 pm - 6:10 pm
Points

4
Method of Evaluation

Exam
J.D Writing Credit?

No
Learning Outcomes
Primary

At the end of the course, students will have acquired understanding of and/or facility in transactional design and value creation
Course Limitations
Instructor Pre-requisites

None
Instructor Co-Requisites

None
Recommended Courses

None
Other Limitations

None