Section 001 Information
Instructors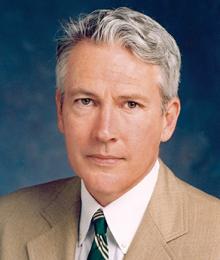 Philip C. Bobbitt
Herbert Wechsler Professor of Federal Jurisprudence
Section Description
This course offers a study of contemporary theory of the American constitution principally by engaging three works-in-progress: Constitutional Fate (2d ed.) concerns judicial review and various theories of its legitimacy; Constitutional Interpretation (2d ed.) focuses on constitutional review by Congress and the president; Constitutional Discourse examines constitutional decisionmaking outside the government—by the people and by their tutors, the media. In addition to these manuscripts, the class will engage with works by Bruce Ackerman, Akhil Amar, Jack Balkin, Randy Barnett, Alexander Bickel, Charles Black, Paul Brest, Stephen Breyer, John Ely, John Manning, Henry Monaghan, Richard Posner, Antonin Scalia, Cass Sunstein and Herbert Wechsler. The class will discuss some of the contending theories of these authors and analyze their particular contributions to the debate over U.S. constitutional interpretation. Topics that will be addressed are: the priority of a particular form of argument (such as originalism) as against pluralism without hierarchy; the legitimacy of constitutional review versus its justification; the methods of constitutional interpretation used in non-justiciable cases such as impeachment and the pardon power; the proper role of public opinion in shaping constitutional decisionmaking.
School Year & Semester

Fall 2020
Location

TBA TBA
Schedule

Class meets on

10:45 - 12:45 pm
Points

4
J.D Writing Credit?

Minor (upon consultation)
Major (only upon consultation)
Course Limitations
Instructor Pre-requisites

None
Instructor Co-Requisites

None
Recommended Courses

None
Other Limitations

For JD students, this course is open to those who have completed Constitutional Law. For LLM students, instructor permission is required to enroll in this course.