S. Structural Change in Public Education Policy and Social Change Lab
Course Number

L8016-SEM
Curriculum Level

Upperclass
Areas of Study

Racial, Economic, and Social Justice, Administrative Law and Public Policy, Interdisciplinary Legal Studies, Legal Profession and Professional Responsibility
Type

Seminar
Additional Attributes

Experiential Credit, Online Course
Section 001 Information
Instructors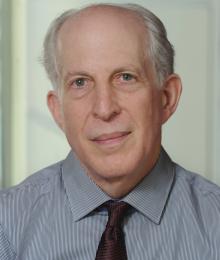 James S. Liebman
Simon H. Rifkind Professor of Law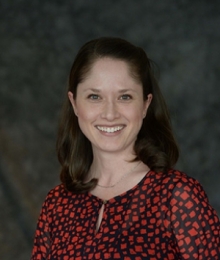 Elizabeth M. Chu
Senior Director, Research, Content, and Curriculum
Section Description
Public-sector service delivery, particularly the governance and management of the nation's public schools, faces demands from all sides for massive restructuring and correctives for chronic structural bias and persistently inequitable outcomes. This Seminar, one of three components of the Structural Change in Public Education Policy and Social Change Lab conducted by CLS's Center for Public Research and Leadership (CPRL), explores a family of comprehensive reforms of public-sector governance and democracy that respond to these demands. Under the leadership of broadly interdisciplinary teams of accomplished professionals, these reforms replace decades-old public bureaucracies and interest group politics with "learning organizations" committed to using public problem solving techniques to accelerate adult and institutional, as well student learning. CPRL is a partnership of top professional schools that prepares a diverse pool of business, data sciences, education, law, and policy students from multiple professional schools with the knowledge, skills, and mindsets needed to enable public school and other systems to learn and change in order to improve outcomes for all children, particularly those of color, from low-income households, or otherwise traditionally underserved. The Structural Change in Public Education Policy and Social Change Lab is an interdisciplinary program that combines a research and consulting project, an academic seminar on structural change in public education, professional skills development, and career and networking support. Through their participation in CPRL, students have the opportunity to work with a cohort of talented and committed upper-level graduate students from Columbia, Dartmouth, Michigan, NYU, Penn, Princeton, Vanderbilt, University of California at Berkeley, Yale, and elsewhere. This program has three components: * A comprehensive seminar in the design, governance, regulation, democratic accountability, and systematic transformation of PK-12 school systems and allied public- and social- sector organizations. * Skills training in a range of twenty-first century problem-solving competencies, including working in diverse teams to address multi-dimensional problems; design and systems thinking; collaborative inquiry; quantitative and qualitative analysis and measurement; organizational macro- and micro-design; project and product management; client-centered and policy-focused information gathering; and the presentation of professional advice to government and social-sector clients . * A high-priority, professionally-guided research or consulting project on which an interdisciplinary team of graduate students provides research, design, strategic planning, and/or implementation support on matters that combine management, policy, governance, legal, regulatory, and/or technological issues crucial to the mission of the client organization--typically, a state department of education, school district, charter school organization, school-support or advocacy group, philanthropy, or other non-profit serving children. The seminar and skills components of the program are front-loaded in the semester to prepare students and give them, their teams, and their CPRL team leaders ample time to conduct client-focused project work, including by interfacing with clients throughout the U.S. and Brazil. Team assignments are based on student preferences and skills as well as client needs. CPRL covers expenses when projects involve site visits and travel. The course is taught by an accomplished team of professionals. Research and consulting projects are guided by a team of experienced directors employed full-time by CPRL who bring extensive experience in PK-12 education, law, management consulting, and other professional endeavors. Apply at cprl.law.columbia.edu/content/how-apply.
School Year & Semester

Spring 2021
Location

TBA TBA
Schedule

Class meets on

9:00 - 1:00 pm
Points

5
Method of Evaluation

Other
J.D Writing Credit?

Minor (automatic)
Major (only upon consultation)
Learning Outcomes
Primary

Students acquire a working knowledge of, and take part in, the important current debates involving the reform and restructuring of K-12 education and educational institutions in the United States.
Students understand how existing K-12 educational systems in the US, and the new structures under construction as part of the new K-12 reforms mirror and deviate from important structural, regulatory and administrative models.
Students learn to work effectively in interdisciplinary teams to solve multi-dimensional problems using problem-solving structures that will contribute to their success in all professional settings, whether in the private, public or social sectors.
Students are exposed to skilled leaders and middle managers, and gain access to employment opportunities, in the new public organizations engaged in K-12 problem-solving and restructuring.
Working in cross-professional teams, students gain substantial exposure to the problem-solving activity of transforming public- and social-sector organizations and generate consequential, timely, high-priority, market-quality products for their clients.
Course Limitations
Instructor Pre-requisites

None
Instructor Co-Requisites

None
Recommended Courses

None
Other Limitations

NOTE: Enrollment is for the equivalent of a full semester's worth of credit -- 13 total units of credit/semester. See Course description for information on how to apply.