Section 001 Information
Instructors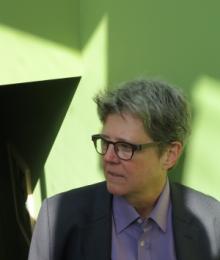 Katherine M. Franke
James L. Dohr Professor of Law
Section Description
Columbia Law School was founded in 1858, shortly before the commencement of the U.S. Civil War. What relationship did our founding faculty, students, curriculum, and financing, bear to slavery? Some research has been done on distinguished early faculty members, such as Francis Lieber. For example, Samara Trilling's history of Lieber finds that Lieber enslaved several people while he was an academic in South Carolina from 1835 to 1857. Trilling's work further shows that when Lieber moved to New York in 1857, he sold, rather than emancipated, the people whom he had enslaved, raising the possibility that even as Lieber became an outspoken opponent of slavery and friend of Charles Sumner and Abraham Lincoln, direct profits from the domestic slave trade may have helped finance Lieber's purchase of his brownstone on East 34th Street. As this history suggests, much remains to be learned about the relationship between slavery and members of the founding faculty, student body, curriculum, and the sources of the Law School's financing. In this seminar, students will undertake research projects documenting different aspects of the Law School's connection to slavery. The class will meet for two hours every other week. The initial session will be devoted to identifying research topics, and discuss research methodology. In subsequent class meetings we will discuss progress of individual research. A public workshop will be held at the end of the semester where students will present their research to the larger law school community. The workshop could also include the launch of a exhibition in the first floor of the law school that would visualize the law school's relationship to slavery.
School Year & Semester

Fall 2020
Location

JGH 102b
Schedule

Class meets on

3:20 - 4:40 pm
Points

1
Method of Evaluation

Paper
J.D Writing Credit?

Minor (automatic)
Major (only upon consultation)
LLM Writing Project

(only upon consultation)
Learning Outcomes
Primary

Historical research and writing skills.
Applying principles of racial justice, reparations, and restorative justice to the law school setting.
Course Limitations
Instructor Pre-requisites

None
Instructor Co-Requisites

None
Recommended Courses

None
Other Limitations

None