S. Black Letter Law / White Collar Crime
Course Number

L9080
Curriculum Level

Upperclass
Areas of Study

Corporate Law and Transactions, Criminal Law and Procedure
Type

Seminar
Additional Attributes

In-Person Course
Section 001 Information
Instructors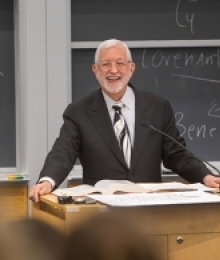 Jed Rakoff
Adjunct Professor of Law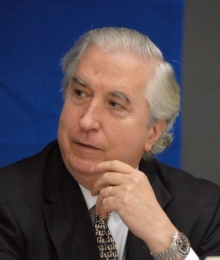 John C. Coffee, Jr.
Adolf A. Berle Professor of Law
Section Description
This seminar will focus on contemporary issues in the federal prosecution of white collar crime, with special attention to crimes committed within corporations and other large organizations. The initial focus will be on the substantive law and the primary federal "white collar" statutes: mail and wire fraud, the Hobbs Acts and related public corruption statutes, the federal securities laws, the False Statements Act, the various obstruction of justice statutes, and the Foreign Corrupt Practices Act. Special attention will also be given to insider trading prosecutions. A recurrent concern will be on the proper scope of prosecutorial discretion: how much latitude does (and should) the federal prosecutor have to determine whether dubious, unethical or simply surreptitious conduct is also illegal? Recent efforts by the Supreme Court to limit broader theories that criminalize breaches of fiduciary duty will be considered. Some attention will be given to the enforcement practices and policies of the Securities and Exchange Commission. A second focus will be on process. Here, the new practice of using deferred prosecution agreements and non-prosecution agreements in preference to formal prosecutions will be examined, as will the procedural issues that arise in this context, such as simultaneous civil and criminal proceedings, cooperation between civil and criminal enforcers, and the impact of the sentencing guidelines. Focusing on the "real world" of white collar criminal prosecutions, this course will regularly read and analyze current indictments, motions, pleadings and other litigation documents in addition to appellate decisions. Grading will be based on a combination of class participation and a seminar paper; both are required. This course offers minor writing credit and can satisfy the LL.M writing credit requirement - please consult instructors about this. This course will be taught in "hybrid mode" with the professors being present in class for the Fall 2020 semester. The materials have been prepared by the professors and will be available.
School Year & Semester

Fall 2020
Location

JGH 101
Schedule

Class meets on

5:40 - 7:30 pm
Points

2
Method of Evaluation

Paper
J.D Writing Credit?

Minor (automatic)
LLM Writing Project

(only upon consultation)
Learning Outcomes
Primary

Federal prosecutors possess immense discretion, and a recurring theme will be an evaluation of the propriety of that discretion. Is it too broad? Or have recent decisions overly curbed the prosecutor?
New practices, such as deferred prosecution agreements, raise issues about the role of the court. How much control and oversight can and should the court exercise in this area?
The impact of the sentencing guidelines remains controversial on a variety of practical and ethical levels.
How does the attorney effectively represent the client in this field? What are the key decisions?
Course Limitations
Instructor Pre-requisites

None
Instructor Co-Requisites

None
Recommended Courses

None
Other Limitations

None