Section 001 Information
Instructors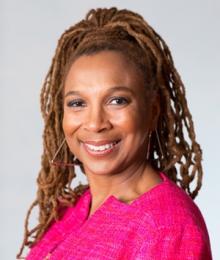 Kimberle W. Crenshaw
Isidor and Seville Sulzbacher Professor of Law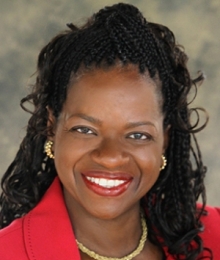 Barbara Arnwine
Lecturer in Law
Section Description
This course will highlight the historical development and contemporary contours of civil rights law pertaining to race and racism. The course will examine how litigation and other traditional strategies can be adapted to address current challenges. The course will address both the historic development of the civil rights infrastructure as well as the major civil rights challenges of our time. The course will trace the development of civil rights as a regulatory apparatus that has expanded and contracted over time. A doctrinal focus will be supplemented by a variety of materials to highlight the ways that contemporary issues reflect earlier manifestations of social problems. Key substantive areas that will be explored include mass incarceration; surveillance and policing of minority communities; voter disenfranchisement; employment discrimination; barriers to educational opportunity including privatization and zero tolerance policies; housing segregation and other economic barriers heightened by the Economic Recession of 2007. The possibilities and challenges of transformative lawyering, both past and present, will remain a central theme throughout the course. Guest speakers will deepen the dialogue about key civil rights issues today. As in past iterations of this course, each student will participate in a moot argument designed to elevate key gaps, conflicts and ambiguities in contemporary civil rights law
School Year & Semester

Fall 2019
Location

JGH 105
Schedule

Class meets on

1:20 - 2:40 pm
Points

3
Method of Evaluation

Exam
J.D Writing Credit?

Minor (upon consultation)
Major (only upon consultation)
Learning Outcomes
Primary

Understanding the basic regulatory structure of law as pertains to race and racial discrimination, with a specific focus on the constitutional parameters within which racial patterns of social power have been constituted and regulated.
Learning the gaps, conflicts, and ambiguities in antidiscrimination law, and exploring the various interpretive and ideological mechanisms that have been deployed in the development of doctrine.
Learning critical tools to analyze contemporary race ideologies with a particular focus on identifying how key ideologies such as colorblindness and race neutrality have adapted to racial conflict over time.
Learning the role of advocacy and group mobilization in relationship to legal reform, with a particular focus on judicial activity in shaping the breadth and scope of antidiscrimination law;
Understanding current controversies such as police accountability, racial violence, political participation and access to education through an historical and contemporary legal perspective.
Course Limitations
Instructor Pre-requisites

None
Instructor Co-Requisites

None
Recommended Courses

None
Other Limitations

None