S. Vision, Action and Social Change
Course Number

L8019-SEM
Curriculum Level

Upperclass
Areas of Study

Racial, Economic, and Social Justice, Civil Procedure and Dispute Resolution, Administrative Law and Public Policy, Gender and Sexuality Legal Studies, Labor and Employment Law, Interdisciplinary Legal Studies, Legal Profession and Professional Responsibility
Type

Seminar
Additional Attributes

Experiential Credit
Section 001 Information
Instructors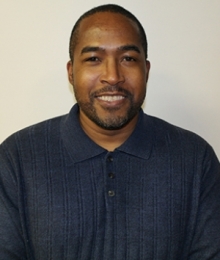 Richard Gray
Lecturer in Law
Section Description
This seminar and practicum focuses on building students' capacity to advance meaningful institutional and social change, building on the knowledge and practices that students bring into the course. It will expose students to cutting edge, collaborative approaches to legal, community and policy change through an action research approach connecting theory and practice. It seeks to equip students to construct roles and strategies that they will find fulfilling, effective, and enabling of community leadership and sustainable change. The topics may include the capacity to collaborate with constituencies and communities, understand the systems and cultures affecting change efforts, strategize under conditions of uncertainty and complexity, tailor communication to different audiences, and sustain change work. The course will be tailored to focus on the specific challenges and goals of the class participants. Students will combine theory and practice through in-class inquiry, experiential learning, and field work on projects that are ongoing or that students have already developed in their previous work in Lawyer Leadership, the Theater of Change, Lawyering for Change, or a related clinic, practicum or fellowship. The course will build students' capacities to use their law degree effectively both in traditional legal roles and in the many leadership and activist roles that they will occupy after law school. The course offers students the opportunity to build knowledge and capabilities that are crucial to effectiveness in advancing social change in a wide variety of contexts, such as problem framing, facilitation, using multi-disciplinary knowledge, working across difference, information gathering and analysis, multi-media communication, and sustaining individual and community engagement in long-term change. It will investigate strategies to support leadership of communities directly affected by problematic institutional practices, laws, and policies, build collaborative networks, pursue culture change, mobilize institutional and community-level change, achieve collective impact, and change institutional and public policy informed by community needs. For the fieldwork, students will pursue collaborative action research and policy projects, connected to ongoing change initiatives in actual legal, educational, and justice institutions. These may be projects already underway through their participation in Lawyer Leadership, Vision Action and Social Change, a fellowship, or a clinic. The projects will serve as a learning laboratory for students to build their capacity to develop and apply theories of change, to work effectively with other stakeholders to advance change, and to assess impact, and build sustainability. Initiative. Eligibility: The seminar is open to students who have taken courses or participated in programs that have provided them with a foundation in leadership and social change, including Lawyering for Change, Lawyer Leadership: Leading Self, Leading Others, Leading Change, the Theater of Change, and . Admissions will continue on a rolling basis until the seminar is filled. Interested students should email Susan Sturm at [email protected], with a copy to Caroline Golub at [email protected], a cv and a paragraph including: (1) the leadership or change related course or fellowship you have previously participated in (2) a project relating to legal, institutional, or social change you have undertaken or would like to pursue (3) questions you have about the seminar/practicum (4) your class schedule
School Year & Semester

Spring 2020
Location

JGH 304
Schedule

Class meets on

7:30 - 9:20 pm
Points

1
Method of Evaluation

Other
J.D Writing Credit?

Minor (upon consultation)
Major (only upon consultation)
LLM Writing Project

(only upon consultation)
Learning Outcomes
Primary

Develop an understanding of the dynamics and strategies of multi-level systems change.
Develop an understanding of institutional and systems and their relationship to addressing problems of structural inequality.
Explore innovative conceptions of the role of law, lawyers, and legal practice in advancing equality and addressing other wicked problems.
Secondary

Acquire understanding of and/or facility in use of other disciplines in the analysis of legal problems and institutions, for example, economics, psychology, sociology, political science and cultural studies.
Acquire facility in various lawyering and leadership skills, for example, facilitation, fact gathering and analysis, writing and drafting, research, negotiation, mediation, collaboration, project management, and communication.
Course Limitations
Instructor Pre-requisites

None
Instructor Co-Requisites

None
Recommended Courses

None
Other Limitations

Applications for the seminar/practicum will be considered as part of the application process for Experiential Learning. Admissions to the seminar will be on a rolling basis until the seminar is filled. See course description for application instructions.