Section 001 Information
Instructors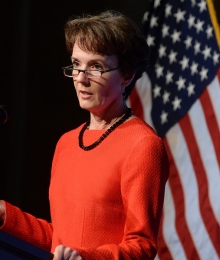 Sarah Cleveland
Louis Henkin Professor of Human and Constitutional Rights
Section Description
This is a core course in the Law School's human rights curriculum. After introducing the subject in the context of a case study on extraordinary rendition of terrorism suspects, the course examines the origins of the idea of rights from an historical, philosophical and analytical perspective. It then turns to the rise of the modern international human rights regime, including its origins and theoretical foundations, examines the basic international and regional human rights instruments and oversight and enforcement institutions, and considers remedies under both international and domestic law. The course considers the role of human rights law in the U.S. domestic system, as an example of the role of national law and institutions in securing human dignity. It also considers the human rights of women and refugees, the role of nongovernmental organizations in developing and protecting human rights, the relationship between international criminal law and international humanitarian law and human rights law, and the human rights responsibilities of business enterprises. The final segment of the course examines selected rights from a comparative perspective (including international, U.S., and other national approaches), including comparative approaches to such topics as the right to life and the death penalty, privacy, protection of economic and social rights, equality and privacy in the context of LGBT rights, and the protection of rights in counterterrorism efforts.
School Year & Semester

Fall 2019
Location

JGH 103
Schedule

Class meets on

10:40 - 12:00 pm
Points

3
Method of Evaluation

Exam
J.D Writing Credit?

No
Learning Outcomes
Primary

The historical and intellectual origins of the concept of human rights
Differing perspectives on the role and content of rights
Interpretation and analysis of human rights norms, particularly treaty interpretation
Doctrinal analysis, including close reading of cases and precedents and an ability to compare approaches from different fora and jurisdictions.
The functioning and evolution of international and regional mechanisms established to oversee and promote compliance with human rights
The political and legal interaction between national governments and human rights law and institutions
The role of non-governmental actors in promoting human rights
Course Limitations
Instructor Pre-requisites

There is no prerequisite.
Instructor Co-Requisites

None
Recommended Courses

None
Other Limitations

None